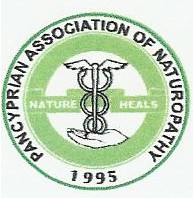 Registered by the Cyprus Government in accordance with the Societies and Institutions Law No-57 of 1972, 1973.
PANCYPRIAN ASSOCIATION OF NATUROPATHIC THERAPEUTICS
PANCYPRIAN ASSOCIATION OF ALTERNATIVE THERAPEUTICS 
PANCYPRIAN ASSOCIATION OF TRADITIONAL ACUPUNCTURE & -ELECTRO-ACUPUNCTURE
In 2004 all alternative Medicine Associations have come under one umbrella body thus forming the Cyprus General Council of Alternative and Complementary Medicine which has succeeded in establishing a good relations with government, health specialists and the public.
Recently the council has taken major steps towards SELF-REGULATION within the profession to ensure that the PUBLIC is constantly PROTECTED and suitably trained and ethical practitioners are given the deserved recognition.
The SELF–REGULATION was supported by all members of the Association .Unfortunately here in Cyprus the Alternative Medicine Practitioners are not protected by Law like the Medical Association's members. The monopolistic & Tolerant system exists in Cyprus. Only the practice of modern, orthodox medicine by professionals is recognised as exclusion of and sanctions against all other forms of healing and practitioners.
Although the orthodox medicine is officially recognized in Cyprus various forms of Complementary and Alternative medicine practices are tolerated.
Although Western/conventional Medicine has brought much good, Cyprus and Europe of course is confronted with ever increasing healthcare expenditure, and increasing prevalence of chronic diseases and failure of effectively managing from a huge burden of morbidity and mortality, due to due toxicity of prescriptions drugs.
People are becoming more and more worried about the adverse effects and toxicity of conventional drugs-in fact a major cause of death and hospitalization and the inability of conventional medicine to provide adequate clinical effectiveness in the case of chronic illness.
Increasing numbers of patients, therefore, look for less toxic alternatives.